Design and packaging by Alyssa Walker, currently in her last year of the BFA Graphic Design program at the Academy of Art University. 
"This is a rebrand of Beecher's Cheese. A young, but established cheese brand based out of Seattle. The new identity mirrors the brands existing nautical theme, while upgrading the personality of the packaging."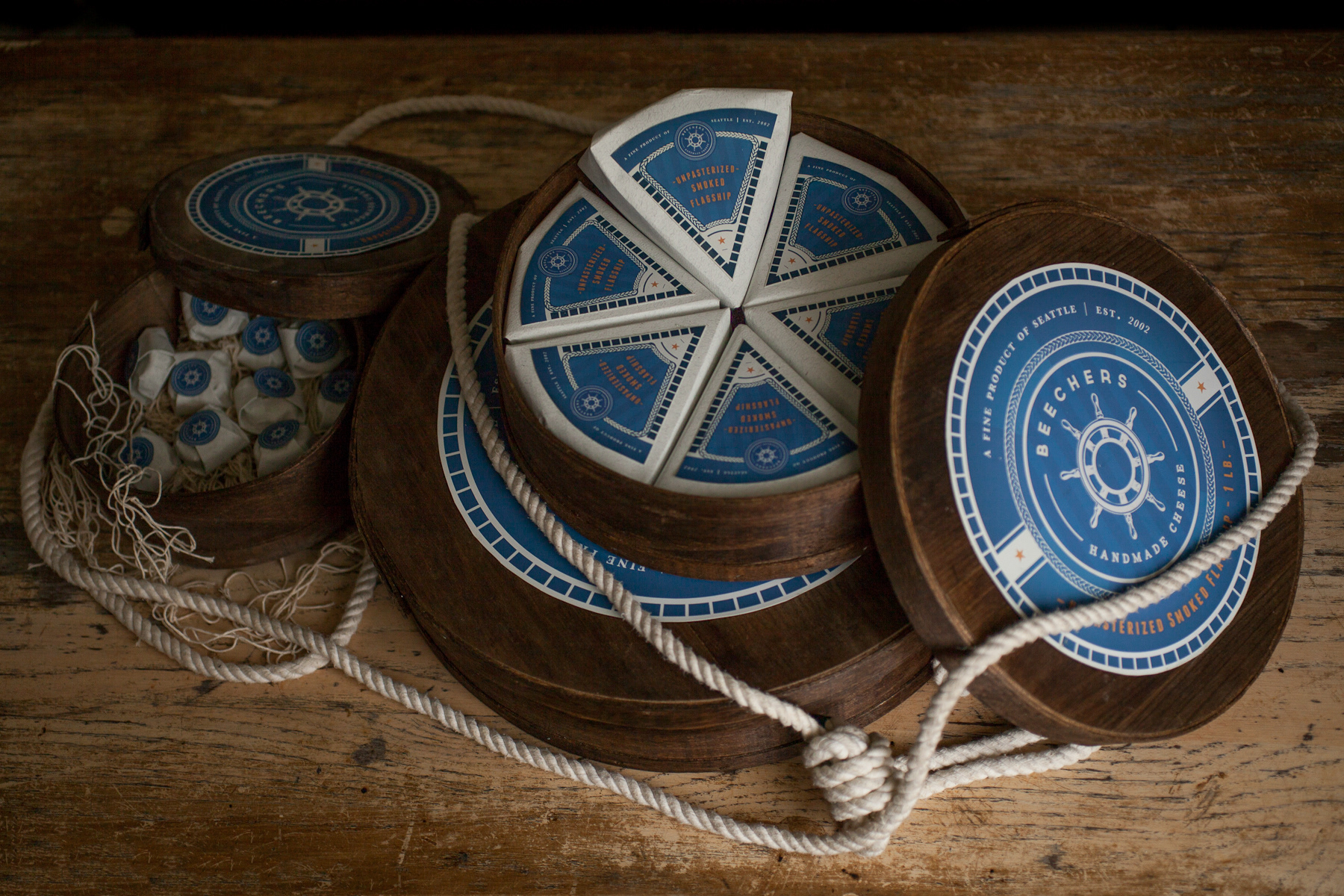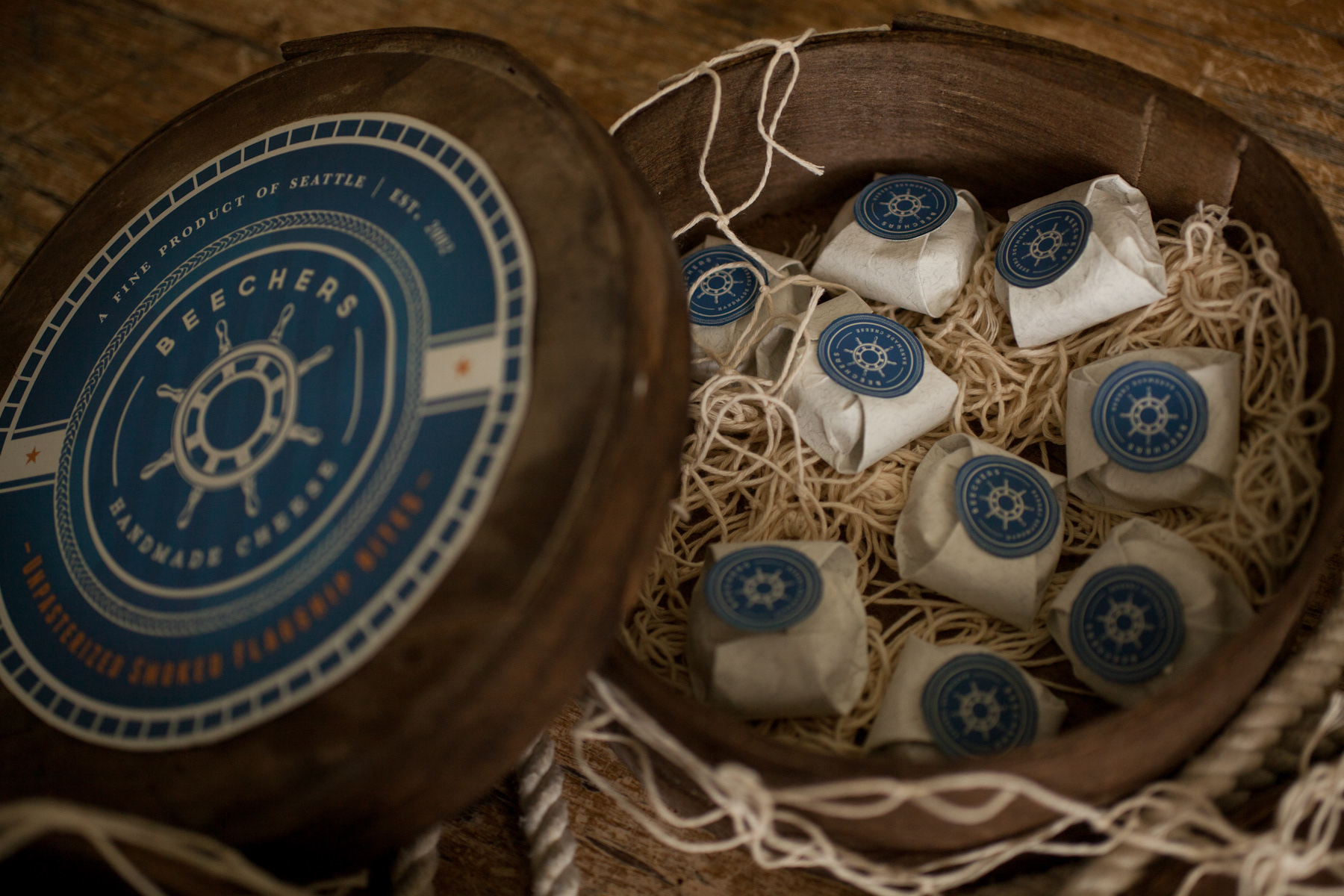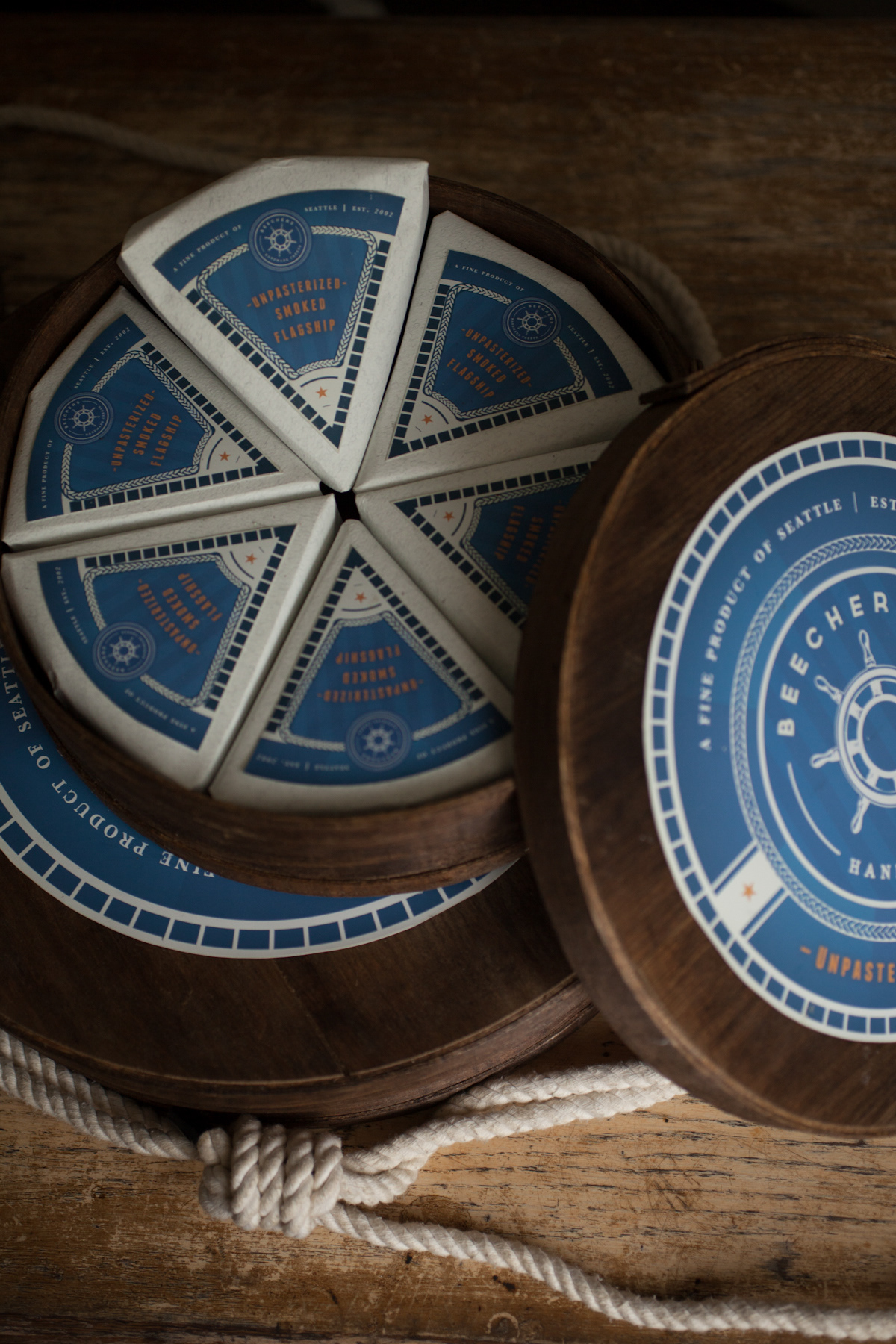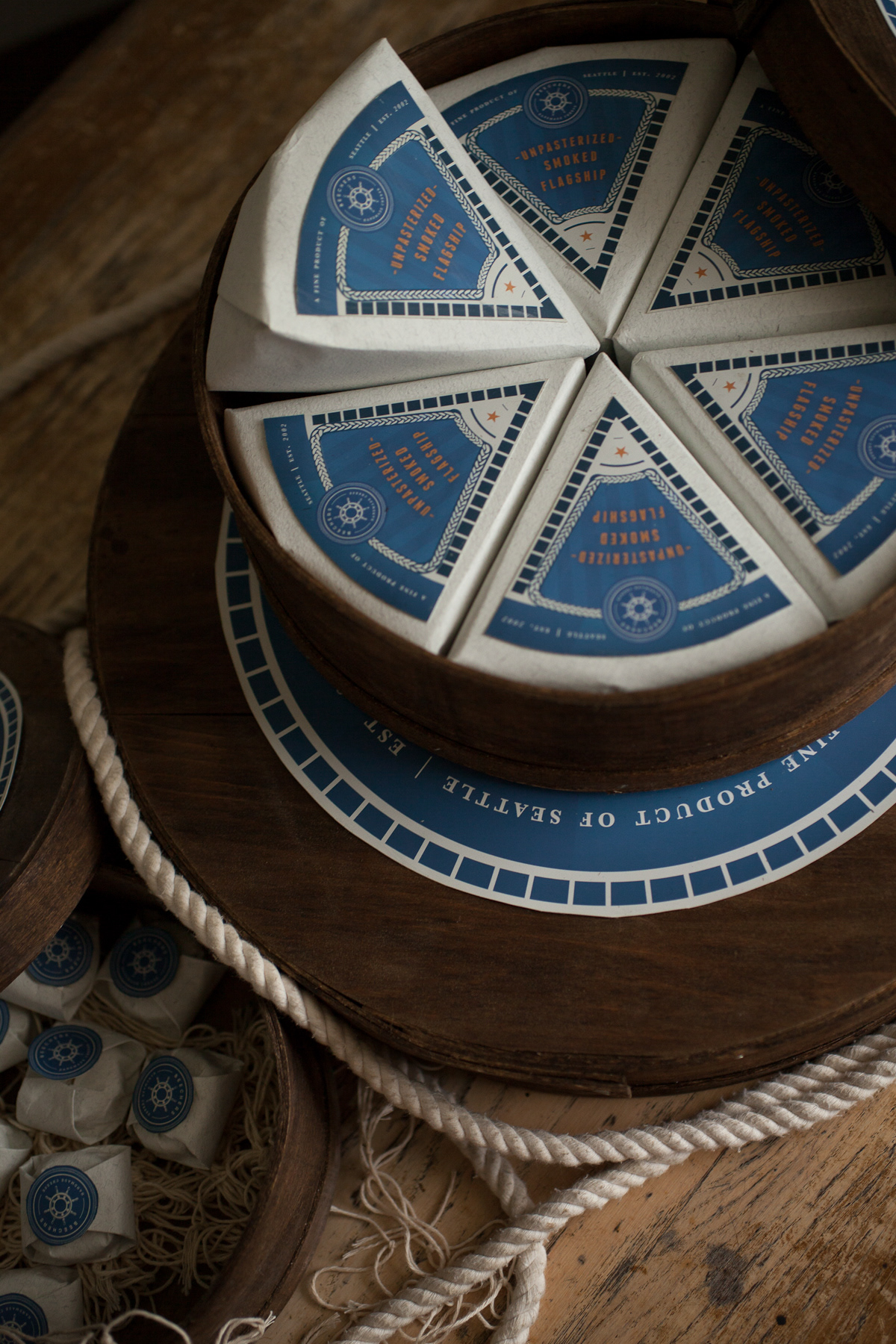 Photography and styling by Lauren Kinkade.